Long(ish) time, no updates!! Been super busy since my return from africa, plus GoW3 came out, so... yeah. Anyway, updates!!
First up is another scout, this time using a FW Cadian veteran head. For
long
time I have hated the Scout heads, they have no necks and look like bodybuilder children, they just look... weird. So I have been searching around for a long while, and have decided to use these, as well as some Elysian heads and a couple of the Catachan command ones.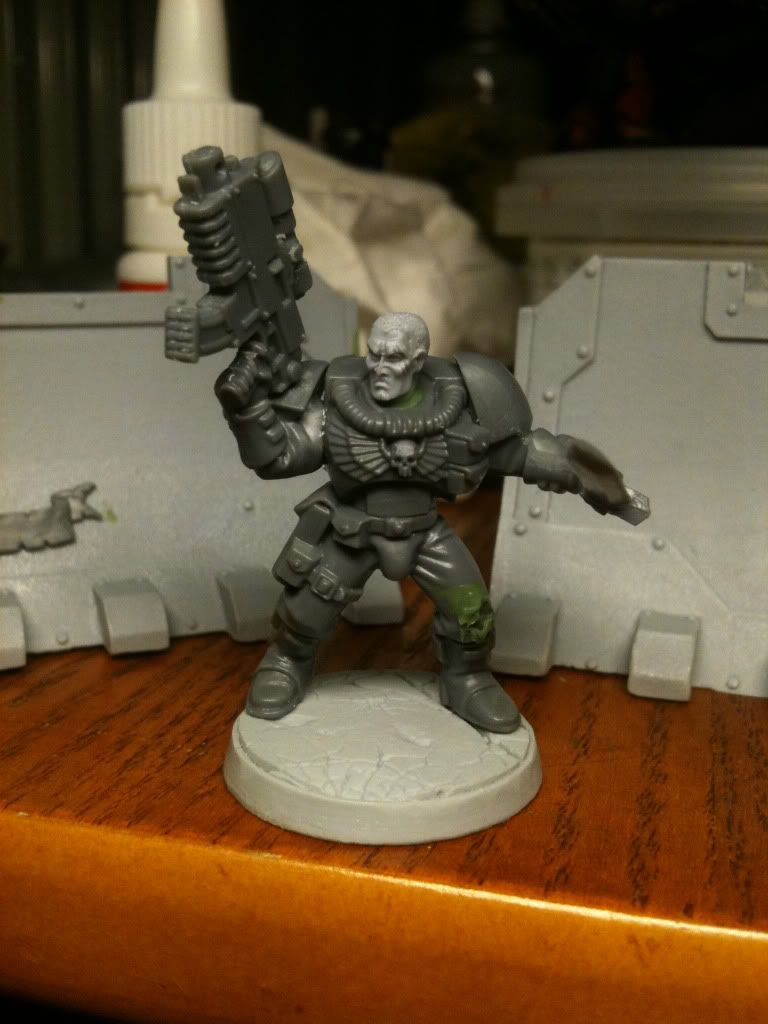 Grumpy, but neat lookin'
And keeping with the theme that my scouts have been in the field waay longer than they should have, I have GS'd a rip into his left knee.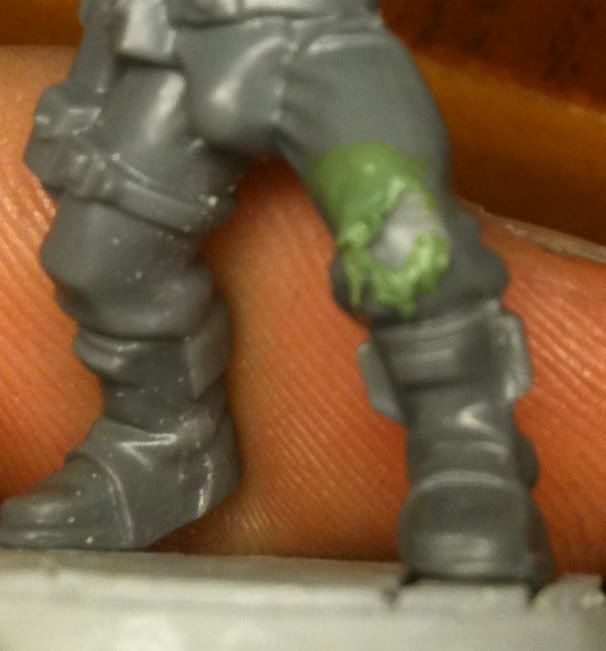 His space-mum is going to be pissed
Going to build up another one soon, and add some more damage to the rest of the squad when they are done.
Also, I have decided that I love the Mk2 Jump Packs:
WHEEEEEEE
Oh, and I super promise that I will post a Dreadfleet review in the next few days. But in the meantime, trust me: its awesome.
Leave me a comment people!!